The Association of Austrian Building and Window scantlers was founded in 1994 by commercial and industrial manufacturers of building and window scantlings.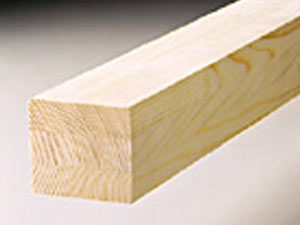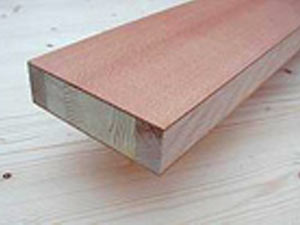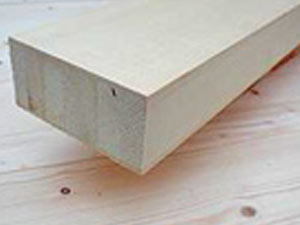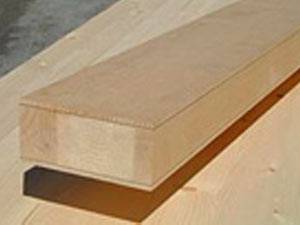 1. Scantling (spruce)
2. Interior door frieze, deciduous wood (beech)

3. Front door frieze, coniferous wood
4. Front door frieze, deciduous wood (ash with aluminium)

The association currently has 8
members
. The construction and window scantlings are mainly exported. The main export markets are currently Germany, Switzerland and Italy. Both production and export have increased constantly over the past few years.
Besides advertising, the main objective of the association is the further development and quality assurance of the products in cooperation with the processing industry, especially the window industry. A high-quality window edge production is to be ensured by intensified co-operation of science and practice.
Major and research projects
together with
Holzforschung Austria or the Institut für Fenstertechnik in Rosenheim
, Bavaria, as well as the co-financing of diploma theses and dissertations contribute to the significant improvement of technical knowledge and information in the field of building and window scantlings.
An important activity was also the conclusion of the directive "Solid, finger-jointed and laminated profiles for wooden windows" before the summer of 2001. On the initiative of the Association of Austrian Building and Window scantlers in 2000, the different standards and directives for window scantlings and also testing requirements in the different countries of continental Europe were tried to "harmonise". In cooperation with the national manufacturer associations and the institutes: ift Institut für Fenstertechnik (Rosenheim), Holzforschung Austria (Vienna), EMPA - Eidgenössische Material- und Forschungsanstalt (Dübendorf) and Schweizerische Hochschule für die Holzwirtschaft (Biel) the work was successfully completed. Representatives of the SHA from Holland were also involved in the work. The jointly developed guideline is intended to facilitate the delivery of window scantlings across national borders. In addition, the test institutes involved will mutually recognise their test reports.
Main products of the association members are
window scantlings massively finger-jointed, laminated or finger-jointed and laminated
, manufactured from suitable coniferous and hardwoods. The main types of wood used are spruce, pine, larch, fir and oak.
Further products of the members are laths and mouldings as well as house and interior door friezes.