Austrian manufacturers of window scantlings who carry the AUSTROKANTEL brand are regarded as technically and economically recognised processors of valuable window wood.
The highest principle is:
A window is as good and as beautiful as the wood for the window scantlings. Therefore only the best woods from predominantly domestic forests are used.
By the way:
In Austria, 30 % more wood is regenerated every year than we can consume.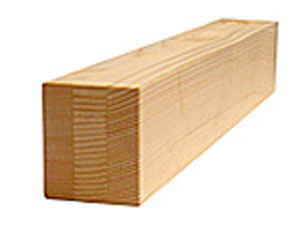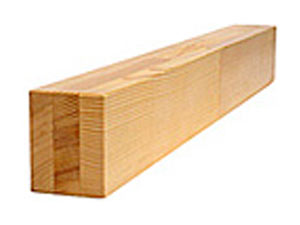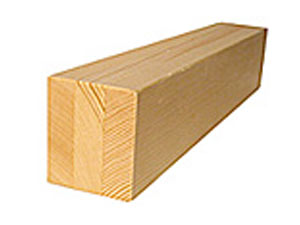 This high-quality
raw material
is refined by the special way of processing. With the help of state-of-the-art technology, it is possible to extract the most valuable parts from the best woods and join them together again. This
lamination and/or finger jointing
has the advantage that the wood is practically flawless - unwanted parts such as knots are simply cut out. The results are window scantlings of consistent quality, which are also characterised by the sensible use of nature's resources.
26 arguments for wood and wood-aluminium windows

01. Wood is the only building material that grows back constantly. When using wood, no finite raw materials are consumed.

02. Wood grows by solar energy, free of charge.

03. Wood and wood elements require the least amount of energy for provision, processing, completion and disposal of all building materials.

04. Wood binds carbon during growth and effectively reduces the greenhouse gas carbon dioxide (CO²) during long-term use.

05. Wood is part of a natural cycle. Wooden windows can easily be disposed of or recycled.

06. Modern wooden frames are treated with water-based varnish and stain systems that can be easily disposed of.

07. Wooden windows can be cleaned without water additives.

Conclusion: The use of wooden windows is practiced environmental protection!

08. Wood is pure nature. The various types of wood fulfill every design wish in the interior.

09. Wooden windows convey a homely feeling of comfort.

10. Wood has a pleasant surface temperature and feels good.

11. Wooden windows do not charge electrostatically.

12. Wooden windows do not emit highly toxic gases in the event of fire.

13. Wooden window frames can be glazed and varnished in any colour or covered with an aluminium shell on the outside.

14. The wooden frames can be repainted over and over again.

15. Facades can be individually designed with different wooden window shapes.

16. Wooden windows are the right construction elements for renovation and monument protection due to their historical and modern material.

Conclusion: Wooden windows are cosy, healthy to live in and offer every design option!

17. Window timbers and laminated profiles have a high stability. They are dimensionally and temperature resistant.

18. Modern wooden window constructions meet all requirements for heat, sound and weather protection.

19. Wooden windows are particularly suitable for low-energy houses due to the good thermal insulation value of the frame material.

22. In combination with special glasses and corresponding fittings, high requirements with regard to sun protection, burglary protection or fire safety are met.

Conclusion: Wooden windows are high-quality high-tech elements!

21. Wooden windows are easy to clean and maintain.

22. Wooden windows withstand permanent mechanical stress without any problems.

23. In the event of damage, wooden windows can be repaired and easily retrofitted with accessories and fittings.

24. Wooden windows are durable construction elements with appropriate care.

25. The surfaces of wooden aluminium windows are practically maintenance-free.

26. Wooden windows are economical over their useful life.

Conclusion: Wooden windows are economic long-term investments!
Argumentarium Austrokantel

Austrokantel come from ecologically responsible and sustainably managed forests in which the wood growth is greater than the wood use.

In contrast to fast-growing plantation wood, Austrokantel is mainly produced from (mountain) wood with small annual rings of consistent quality.

Austrokantel are produced in optimally equipped production plants with suitable sawn timber yards, drying facilities, storage rooms for adhesives, production halls and mechanical equipment.

Austrokantel are produced by well trained and continuously trained personnel.

Austrokantel are continuously monitored by accredited testing and monitoring bodies and subjected to strict laboratory tests.
Austrokantel does not travel halfway around the world. Since most of the wood comes from the vicinity of the plants and the scantlings are completely processed in the plants, the transport routes from the forest to the customer are very short.

Austrokantel have a fixed specific weight with a minimum raw density that must not be undercut. A mixture with poorer qualities below these limit values is excluded.

Austrokantel meet by far the most demanding recognised technical regulations in Europe. This guideline "Solid, finger-jointed and laminated profiles for wooden windows
Requirements and testing"" were developed with leading, accredited testing and monitoring bodies.

Austrokantel meets the best requirements even under extreme conditions. Thus it was confirmed that the finger-jointing can withstand the requirements of direct weathering in extreme conditions (under an inclination of 45° and directly facing south) even after six years, provided that the coating is continuously maintained and repaired.

Austrokantel are continuously optimised through research, further development and improvement of technical competence through major projects with accredited testing and monitoring bodies and research institutes as well as through the financing of theses and dissertations.

Austrokantel are available promptly and securely. Particularly appreciated are the producers' adherence to delivery dates and the ability to deliver all special dimensions at short notice.

Austrokantel offer the highest quality. The finger-jointed spruce window scantlings in finger-jointed and also laminated design are considered to be best suited for window construction.

Austrokantel are also marked with the patented association brand "Austro-Katel - ARGE für Qualitätskantel".